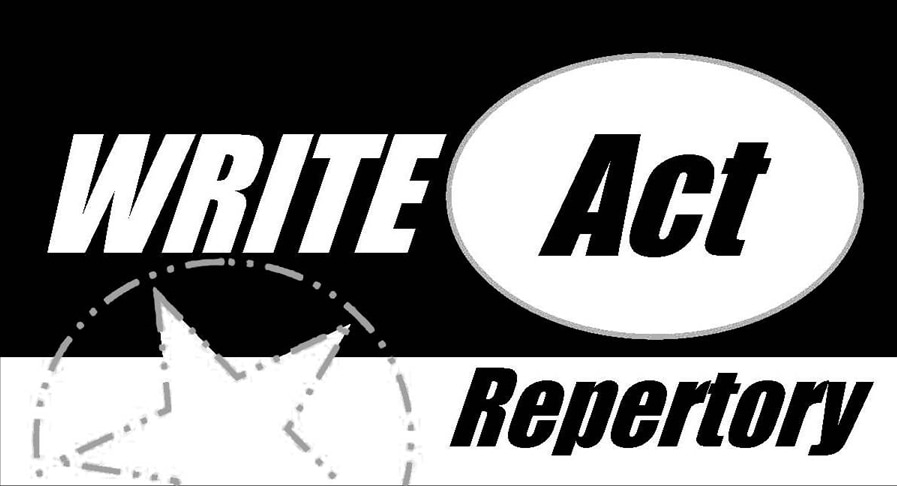 A Non-Profit Group

Write Act Repertory is a membership-based organization of over 100 volunteers whose artist members include Writers, Actors, Directors, Designers and Technical personnel.

Write Act Rep specializes and is dedicated to the development of original plays, lesser known works by established writers, adaptations of classical-themed materials and musicals. Write Act Rep also produces rarely seen works.

Along with our repertory season, Write Act Rep enriches the lives of the multi-cultural community through our outreach programs with several other non-profit organizations, theatrical or academic, creating a positive educational and artistic impact within the community.

Currently, one of Write Act Rep's outlets provides members the opportunity to produce and create original scripts developed and premiered exclusively with our resident professional artists.

We encourage our artists through the continued engagement and immersion in an environment of artistic safety, to forward the company's mission as well as their own personal goals in the entertainment field. We provide an atmosphere of mutual respect for every discipline and area of live theatrical presentation; we have become one of the most diverse theatre companies in LA and now New York City.


Write Act Rep Senior Staff
John Lant
Producing Artistic Director
Jim Blanchette
Artistic Consultant
& Dramaturg
Tamra Pica
Producer
Anne Mesa
Producer
Lou Briggs
Consultant
Mark Baker
Technical Consultant
Write Act Staff
John Lant
Producing Artistic Director
Jonathan Harrison
Operations Manager
Tamra Pica
Producer
Jim Blanchette
Artist in Residence
Anne Mesa
Artist in Residence
Willard Manus
Artist in Residence
Lou Vitacco
Artist in Residence
Wil Bowers
Artist in Residence
Rico Simonini
Artist in Residence
TJ. Castronova
Artist in Residence
Susan Eiden
Artist in Residence
Michael Eiden
Artist in Residence
Ava Soltani
Artist in Residence
Board of Advisors
Past and CurrentDonna DeSeta
Sir Michael Gambon
Kelsey Grammer
Joanna Kerns
Sir Ian McKellen
Nicholas Meyer
Jim Miller
Hayley Mills
Walter Olkewicz
David Hyde Pierce
Debbie Reynolds
Cybill Shepherd